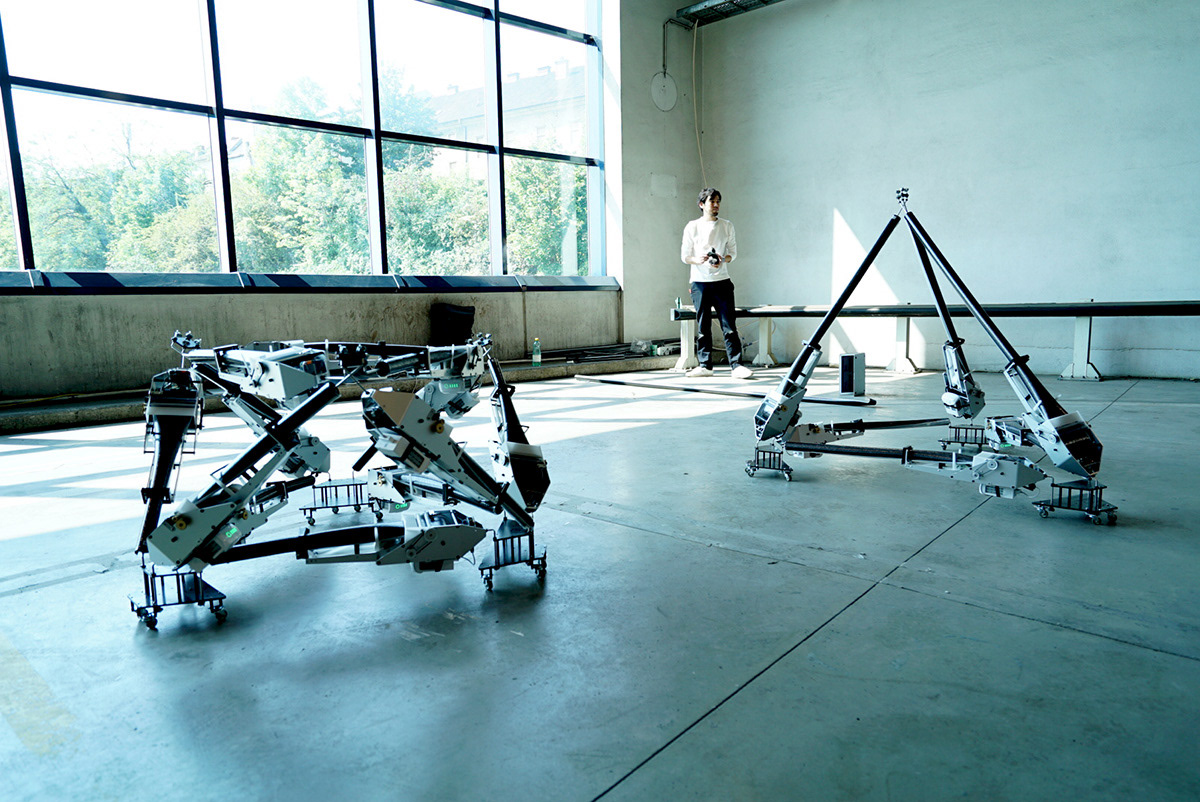 microcosm is a polyhedral structure which transforms their physical positions, scales
and shapes. Their geometrical configurations can be shifted by reacting to the
environmental changes.
This piece is a new embodiment of our research vision, "MorPhys" originally
proposed by Takei et al., which realizes a morphing physical environment. We have
developed the polyhedral structures' modules consisting of nodes and edges. Each
node is linked to the edges made of thin cylindrical rods. The edges can be flattened
and stored in the compact housing on the nodes by rewinding. Thus, the structure
reconfigures itself by dynamically changing the length of its edges. microcosm is a
system in which polyhedral structures act physically. It implicates a new form of
interaction between the physical and digital world.

2016年、アルス・エレクトロニカ・フェスティバルにて発表されたインスタレーション。
2012年に発表したMorPhysを技術的に発展させ、より複雑な立体を構成し、
よりダイナミックに変容する立体形状表現を実現した。
筧康明氏とのコラボレイティブ・ワーク。
現在この表現技術は、建築分野や宇宙分野での応用を目指し研究が進められている。